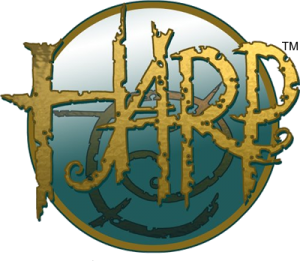 It has been a very big month for HARP so far with the release of HARP Martial Law which is available now for only $5.00, the release of AutoHARP Fantasy, AutoHARP-SF and the upcoming release of HARP College of Magics, so we thought we'd take some time to introduce those of you who haven't played it yet to High Adventure Role Playing (HARP).

Are your fantasy role-playing games epic in scope and focused on a grand struggle against evil? Do you want all the excitement of high adventure role playing without the subtle details and unneeded complexity? If your answer is "Yes", then HARP fantasy is for you. HARP includes Iron Crown's exciting inventions of critical hits, the extraordinary results of open-ended dice rolls and the full flexibility of a skills-based system but in a faster paced, simpler and more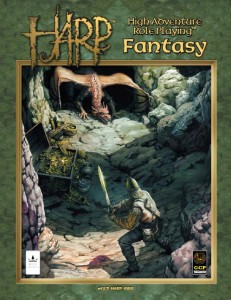 flexible system.


HARP Fantasy

HARP Fantasy is a complete set of core rules in a single book, with comprehensive yet swift, "high adventure" play, supported by mechanics such as fate points, a scalable spell system and story-driven character advancement.

HARP is designed for players and Game Masters looking for clear core rules combined with guidelines that provide advice for the resolution of any action.

HARP Fantasy is available now from the OneBookShelf network in softcover, hardcover and pdf.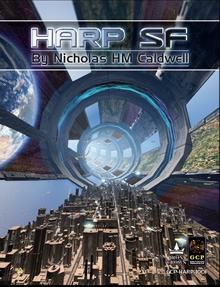 HARP-SF

The roleplaying game of the future has arrived

Whether your game focuses on events on a single inhabited world in the near future or is a galaxy-spanning epic set millennia hence in the far future, HARP SF is the right choice for you.

HARP SF retains all the simplicity and flexibility of the original HARP Fantasy game but expands its reach to a whole new universe of infinite possibilities.

HARP-SF is available now in softcover, hardcover and pdf from the OneBookShelf Network.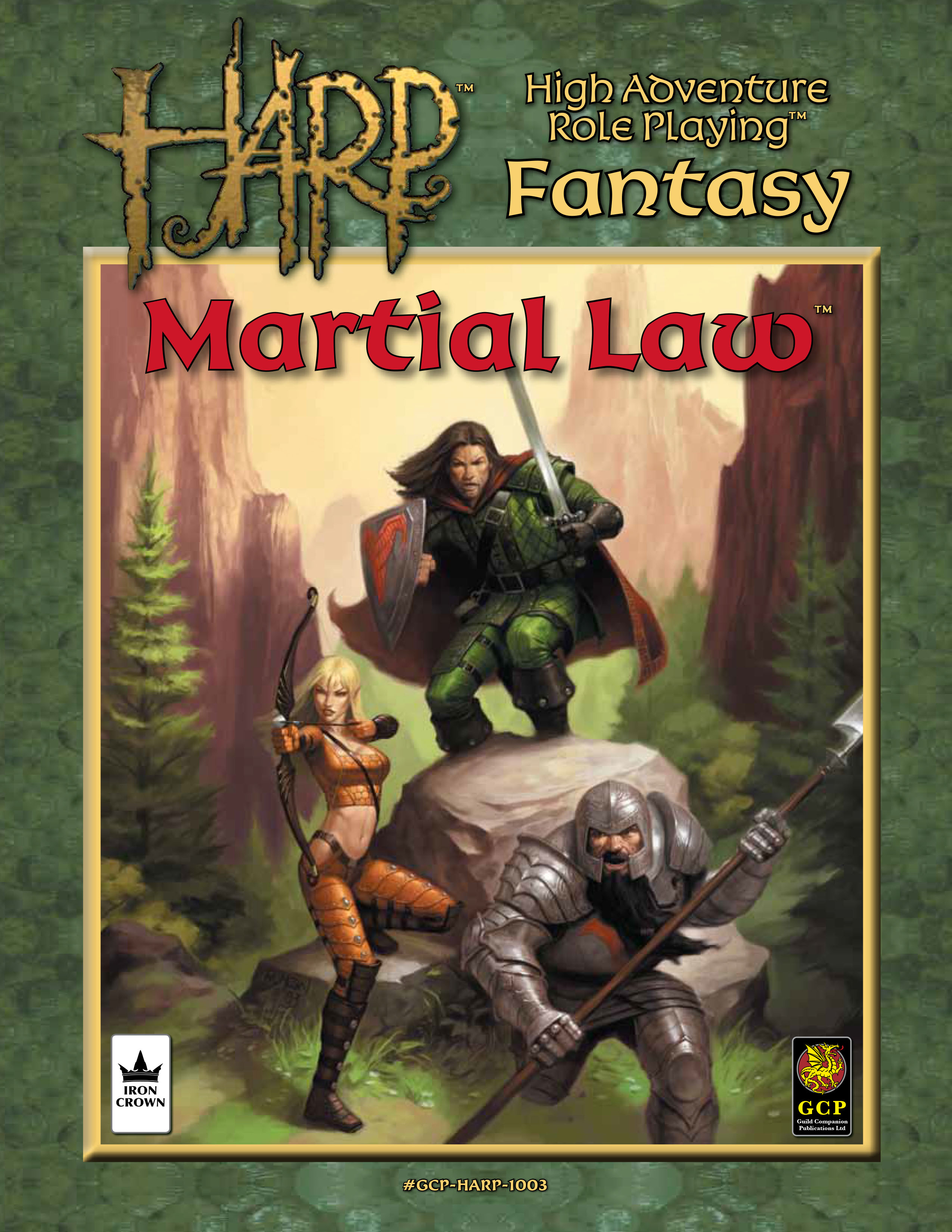 HARP Martial Law

The new road to High Adventure

How do monsters and magic affect weapons, armor, and fighting styles?

Martial Law breaks new ground in the field of fantasy role playing combat rules. Martial Law expands the fast, dramatic combat of HARP (High Adventure Role Playing) Fantasy to include detailed hit location criticals.

Martial Law also includes a section on creating and playing warriors in fantasy settings and cool new moves and equipment for fighters.

HARP Martial Law is available now for ONLY $5.00 for a limited time only.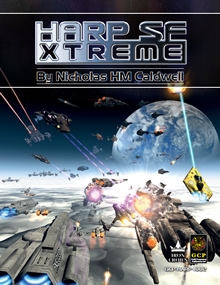 HARP-SF Xtreme

Take your HARP SF game to the next level of excitement!

HARP SF Xtreme expands the HARP SF system with: A complete set of vehicular rules for both slower-than-light and faster-than-light travel, whether you fly at the speed of plot or like to crunch the numbers; An extensive catalogue of land, marine, air, space and hybrid vehicles to get your heroes from Alpha Centauri to Betelgeuse and everywhere else; Deck plans of the featured starships and interplanetary craft; Vehicle combat rules that scale from starfighter dogfights to epic battles between mighty dreadnoughts that will engage the entire party in the action.

HARP SF Xtreme is one giant leap for your HARP SF gaming!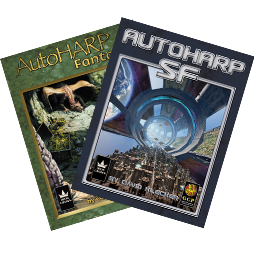 AutoHARP Fantasy and AutoHARP-SF

AutoHARP software combines a Character Creator and a Combat Tracker, both of which are fully compatible with HARP Fantasy or HARP-SF.

The download contains the HARP Fantasy/HARP-SF database and for convenience, a copy of the executable software application. The software works under Windows and most Linux distributions. Use the exe files for Windows and the jar files for Windows or Linux – note the jar files require the Java Runtime Environment. Note that updated versions of the executable are available via the developer's Sourceforge page.

AutoHARP Fantasy and AutoHARP-SF are available now for just $10.00 (50% off the normal retail price.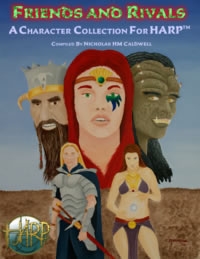 Friends and Rivals

Bring your campaign to life with Friends and Rivals: A Character Collection for HARP. A compilation of twenty-four highly individual and comprehensively described characters. Each is revealed in terms of physical description, background, and possessions, both mundane and magical. Where appropriate, further notes detail special aspects of the character, such as spell sphere listings for clerics. Each writeup is also illustrated by a splendid black & white portrait.

All 24 characters have also been fully implemented as HARP characters, consistent with and fully compliant with the HARP rules as published in HARP. Each character is represented in statistical terms by ten spreadsheets, one for each level from 1st to 10th. Five characters (the Gryx Ranger, the Halfling Rogue, the Human Cleric (Combat), the Human Elementalist and the Human Warrior Mage) are in Open Office format; all others are in Excel format.



The Guild Adventurer

The first issue of The Guild Adventurer has arrived. The Guild Adventurer is a compilation of original adventures and adventure-related material for Rolemaster, Shadow World, Spacemaster, and HARP. Our all-star cast of contributors have created the following rich and diverse set of scenarios to put the adventure back into your games.

The Guild Adventurer #1, The Guild Adventurer #2 and The Guild Adventurer #3 are available now as pdfs from the OneBookShelf Network.