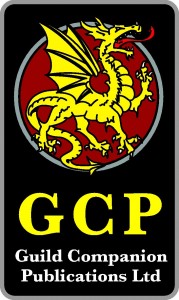 Welcome to the forty-fourth Briefing and the second scheduled Briefing for 2015. January has been a painful month for me of assignment marking (I have mentioned that I hate marking?), course specification writing, and dealing with dampproofers (so our bedroom was completely emptied and we are still inhabiting the living room as various bits of the bedroom are put back together). I can see now why green slimes nd gelatinous cubes made it into the bestiary canon of D&D.

Rolemaster

In RMU, the residual examples for Rolemaster Arms & Character Law now exist and the team took advantage of the elapsed time to chase out a number of inconsistencies and annoyances in the text. Rolemaster Spell Law is now consistent with Arms & Character Law and I hold a copy of the full text and tables of it as well, while the RMU team are catching residuals. Every one they catch is one less to be caught in second beta, but I am painfully aware of the dangers of perfectionism.

Shadow World

Two pieces of art still needed for the Tales from the Green Gryphon Inn adventure module, namely final cover and a view of the greatroom of the inn itself. Terry has been drinking much tea as he battles to a conclusion of Eidolon and continues to edit Lethys. There's been progress with "Priest-King of Shade" as well.

I am delighted to report that Norek will be returning, and it will be returning as an enhanced sourcebook. Kevin Casey (the original author) and Terry are in discussion about updates. I should reiterate that the returned Norek will not be a scan pdf, it will be a proper rebuild, so available in pdf, softcover and, pagecount willing, hardcover.

HARP and HARP SF

In HARP Bestiary, John Duffield has created more dragons, adding Air, Earth and Water to his initial Fire Dragon. I have added the Ghoul and the Mummy to the Undead set. Ghouls will come in both Lesser (Type I) and Greater (Type II) variants, while the Mummies will have Lesser (Type III), Greater (Type IV), and Mummy King (Type V) versions. And there is a Curse of the Mummy ability so that a Mummy who has been disturbed by the living or has had even a copper piece stolen from its funereal treasures can inflict grave misfortune (pun intended) on tomb robbers.

Jon Cassie has already submitted his second draft of HARP Folkways so I am looking forward to an editing sweep soon there.

I have formally commissioned The Poseidon Gambit for HARP SF. This is a brand-new adventure module set in the Tintamar universe being written by Joel Lovell. (There was an unintentional error in the ICE newsletter where this was mentioned as an update product. It's not, it's brand-new.)

Until next time

The next scheduled Briefing will be in March 2015.

Best wishes,
Nicholas

Director, Guild Companion Publications Ltd.


If you would like to receive the Director's Briefing straight to your inbox each month, you can sign up to our mailing list HERE.