It's that time of year when you need to start thinking about what gifts you are going to get your nearest and dearest for Christmas. It's always difficult. You want something that shows how well you know them and how much they mean to you without being cliched and boring.

To help, we've put together a gift guide for the Iron Crown Enterprises fans in your life. It includes ICE related products that perhaps you didn't know existed as well as a variety of other gift ideas which we think they might like.

It is worth noting that a lot of these links will take you to Amazon. It is not that this is necessarily the best or cheapest place to buy them, or the ICE recommends that you buy them from here. Other stores (online and offline) are available and we recommend shopping around to find the best deal.

Now, on with our list: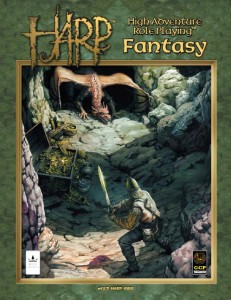 HARP Fantasy

Many of you and your loved ones may already own the immensely popular HARP Fantasy. It features comprehensive yet swift, "high adventure" play, supported by mechanics such as fate points, a scalable spell system and story-driven character advancement. It is perfect for anyone looking for a new game this Christmas. Want to expand your HARP Fantasy gaming? There's also a collection of rules expansions and adventure modules available including the recently released HARP Folkways and A Wedding in Axebridge.

Find out more about HARP Fantasy on the ICE website or visit Drivethru RPG to buy it now.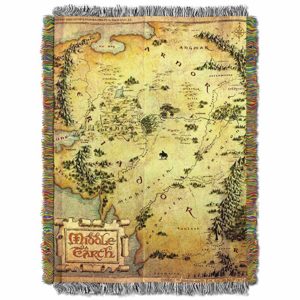 Middle Earth throw

As you're probably aware, we're big fans of Tolkien here at Iron Crown Enterprises, so when I saw this Middle Earth map throw, I knew it had to go on the list. Whether you're going to hang it on a wall or have it on the floor, it's a really interesting and cool piece of Tolkien memorabilia. A great gift for the house-proud hobbit or decorating dwarf… Also a great gift for general geeks, nerds and literature fans.

Buy it now >>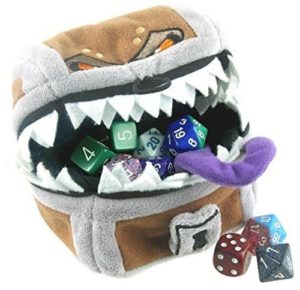 Mimic dice bag

I love dice. I think most tabletop roleplaying game enthusiasts have a special place for dice in their hearts. What I don't have, and what I suspect a lot of gamers don't have, is a special place for their dice outside of their heart (i.e. a dice bag). If you're going to get one, why settle for anything less than awesome? This mimic dice bag is just that.

Buy it now >>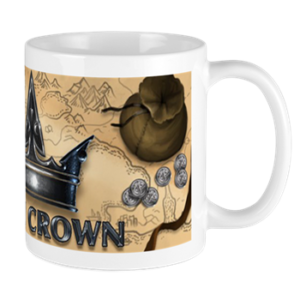 Iron Crown mugs

We're not particularly good at promoting it, but we sell a small selection of Iron Crown related merchandise including mugs, hats, glasses and T-shirts from our ICE Café Press shop. We've got some brilliant stocking fillers and small gifts for the Iron Crown fan in your life. This ICE mug is my favourite (I have one at home) and the perfect gift for any discerning Iron Crown Enterprises fan.

Buy it now from the ICE Café Press shop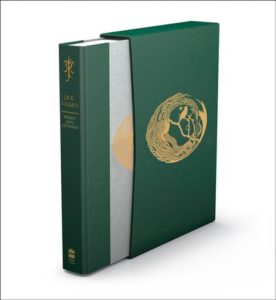 Beren and Luthien deluxe edition

The tale of Beren and Luthien by J.R.R. Tolkien and edited by Christopher Tolkien was released earlier this year for the first time as a continuous standalone story.

In this book Christopher Tolkien has attempted to extract the story of Beren and Lúthien from the comprehensive work in which it was embedded. To show something of the process whereby this legend of Middle-earth evolved over the years, he has told the story in his father's own words by giving, first, its original form, and then passages in prose and verse from later texts that illustrate the narrative as it changed. Presented together for the first time, they reveal aspects of the story, both in event and in narrative immediacy, that were afterwards lost.

Illustrated by Alan Lee, this deluxe edition is a great addition to any Tolkien fan's book collection.

Buy it now >>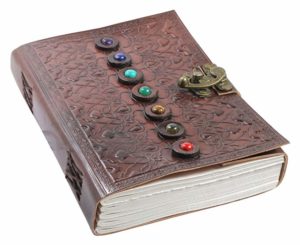 Leather notebook

Whether you are a player or a GM, when you're playing a tabletop roleplaying game, notepads are always helpful. This beautiful leather notebook will put you in the right frame of mind and is the perfect place for you to keep all your adventuring notes. It could also be used for none RPG note taking. But everything is better with games.

Buy it now >>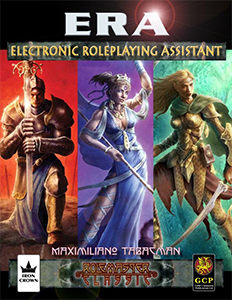 Electronic Roleplaying Assistant (ERA) for Rolemaster

If you know someone who loves Rolemaster and they don't have the ERA, this is the perfect gift for them. The ERA is an e-support product that takes the sting out of game admin. Players can create their characters using a step by step wizard, level them up and configure stats, skills and special abilities. Game masters can resolve manoeuvres, resistances, resting, and of course, spell casting and combat.

The core application is free and can be downloaded here. To expand on the apps capabilities, there are a number of add-ons which can all be bought through Drivethru RPG. A complete list of these add-ons can be found HERE.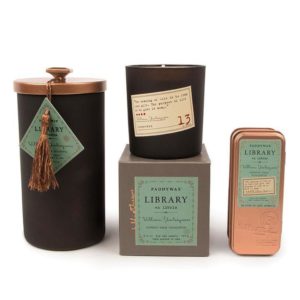 Library candles

Want your room to smell like your favourite author? Now you can! Paddywax have put together a series of scented candles based on literary greats. From Shakespeare (papyrus, palm and eucalyptus) to Jane Austen (Rosewood, Jasmine and Gardenia), they have a selection of different authors and a selection of different scents. Even if you're not into literature at all, scented candles are always popular so why not go with something a little more interesting than your run of the mill vanilla candle.

Buy it now >>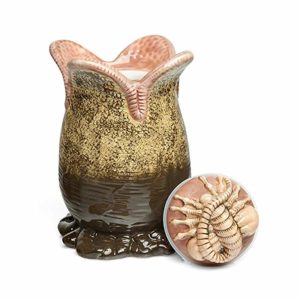 Alien Ovomorph cookie jar

I'm pretty sure that I shared this on our Facebook and Twitter pages when I first saw it. It's awesome there's no denying and a must have for any fan of any of the Alien films. A super must have for any fan of any of the Alien films that also has a lot of cookies and needs somewhere to store them. Could also be used to store dice, minis, stationary, flowers, well… lots of things.

Buy it now >>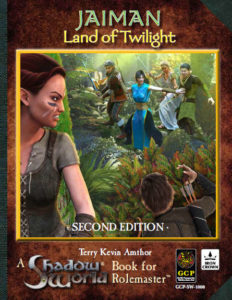 Shadow World: Jaiman: Land of Twilight

Jaiman is our most recently released product so it might be a good bet that your ICE loving loved one doesn't yet have it. On top of that, it has just been released in hardcover and softcover.

"Between the Forbidden Sea and the Barren Waters lies Jaiman, a majestic continent of powerful cultures in conflict. The Forces of the Unlife and the armies of the Dragon Lords seem destined to clash again; Men and Elves must fight or flee."

This Second Edition of Jaiman contains updated and greatly expanded text, an updated timeline with many new events, stats for Rolemaster Classic/RM2 and RMSS/ RMFRP, a new Jaiman map for the GM to give to PCs, eight adventures, including four extended scenarios that link to form a massive quest and layouts including the Dragon Lord's citadel, and the catacombs of the ancient kings of Tanara.

Available now in pdf, hardcover and softcover from Drivethru RPG.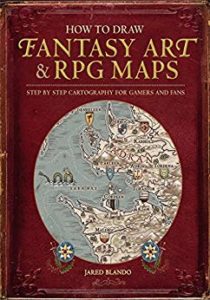 How to draw fantasy art maps

I love fantasy maps. I think a lot of RPG players love fantasy maps. A lot of fantasy fiction fans probably like them too. Then there's the cartographers. This book is a great resource for anyone interested in fantasy maps and creating their own fantasy maps. Whether you are a GM looking to create jaw-dropping maps for their next campaign or just a budding cartographer looking for a different take of map making, this is a great book for you.

Buy it now >>