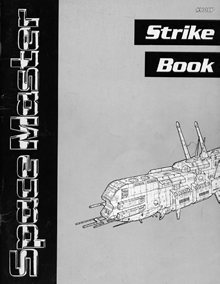 Star Strike for Spacemaster has just reached 'Copper Pick' status on RPGNow.

A huge thanks to everyone who has purchased Star Strike and continues to support ICE products old and new.

For those of you that haven't purchased or read Star Strike, you can pick it up in pdf format for $8 from RPGNow.

Star Strike allows you to simulate deep-space battles involving any number of vessels. Dogfight with small but lethal SMAC fighters or deploy Line Cruisers to slug it out with a death dealing Dreadnought.

Star Strike allows you to choose the level of detail and realism. Even more detailed Optional Rules can be layered on as you desire. Alternatively you can create your own starcraft using Star Strike's comprehensive starcraft construction system.

Thanks again to everyone who bought it, we hope you enjoy it!