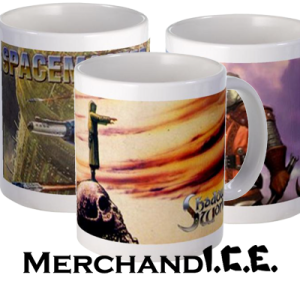 Playing role play games is thirsty work (and creating them is even thirstier). That is why we've created three brand new ICE branded mugs to help make your gaming sessions even cooler.

You can pick up these mugs, along with a myriad of other Iron Crown Enterprises merchandise at our cafe press store.

The new mugs use artwork from Rolemaster Fantasy Role Playing (RMFRP) Races and Cultures, Shadow World's Demons of the Burning Night and The Spacemaster Companion. You can buy each of them for just $14.29 ($15.59 for the larger mugs).

Keep an eye on the store as we are updating it with new cool merchandise including T-shirts, mugs, glasses, mousemats and a whole lot more!