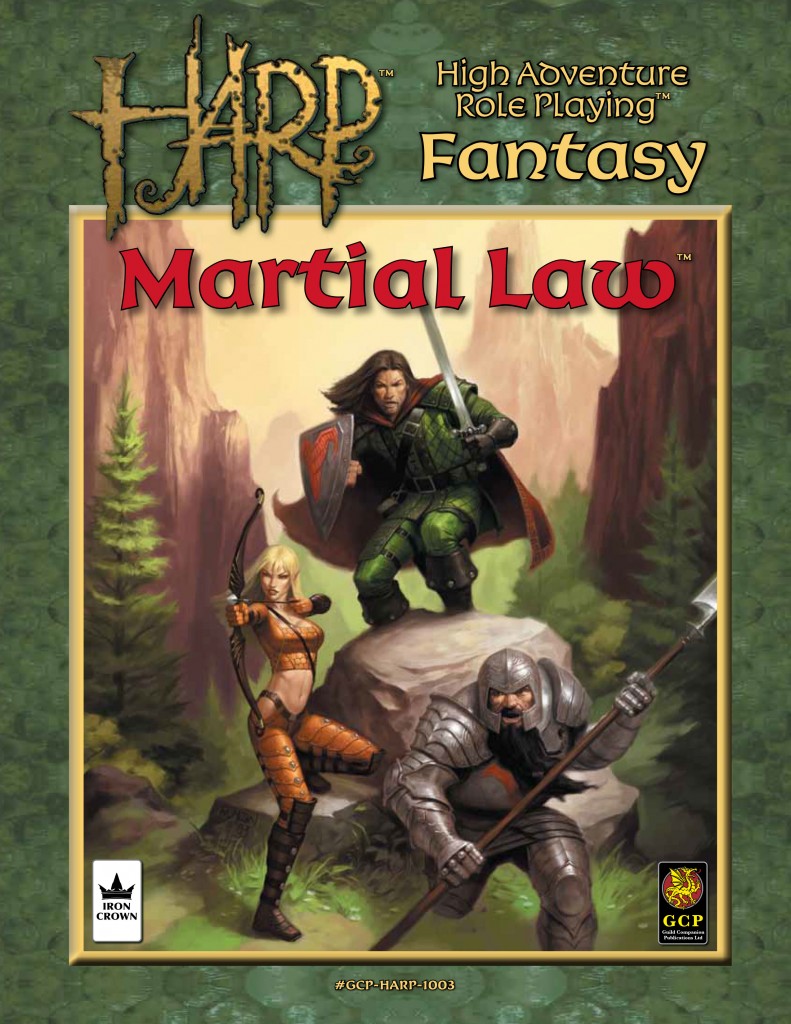 HARP Martial Law is back as a shiny enhanced pdf. Buy it now for only $5.00 for a limited time.

How do monsters and magic affect weapons, armor, and fighting styles?

Martial Law breaks new ground in the field of fantasy role playing combat rules, expanding on the fast, dramatic combat of HARP (High Adventure Role Playing) Fantasy to include detailed hit location criticals.

Martial Law also includes a section on creating and playing warriors in fantasy settings and cool new moves and equipment for fighters.

Drawing upon years of actual play from the fan base, HARP Martial Law is an enhanced version of the original HARP supplement published in 2004.

Buy your copy for $5.00 now and make the most of this limited time offer.