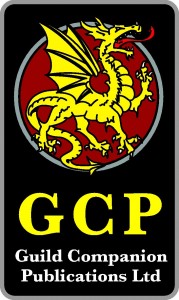 Welcome to the forty-eighth Briefing and the sixth scheduled Briefing for 2015.

It is the marking time of year, so I am writing this between onslaughts of reports and exam scripts requiring my attention. Enough said.

HARP and HARP SF

AutoHARP

David Klecker has been working on additional improvements to his AutoHARP suite, and we will be releasing his AutoHARP Architect soon. This new application will enable AutoHARP users to readily customise their AutoHARP data sets to match their particular settings.

Shadow World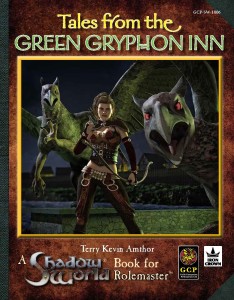 Tales from the Green Gryphon Inn, the latest adventure module from Terry Amthor, is now available as a printed softcover. It is too short to make a good hardcover, so this will be a softcover-only print edition.

The additional RMSS stats have arrived for Eidolon as have two sets of external proofreading comments. Once Terry has completed all of these amendments, we will release this very enhanced sourcebook as a pdf. It now weighs in at over 250 pages, so this will definitely be made available in both printed softcover and hardcover.

RMU

Good news, bad news, and great news.

The good news is that Terry has been able to force InDesign to behave itself much better with regard to the RMU Beta 2 files. The other good news is that I have completed an editing sweep on the first three full chapters of RMU Treasure Law.

The bad news is that there would be a lot of effort to ensure that an InDesign created pdf was a clean conversion of the beta files. Terry and I are agreed that this is not a sensible use of time and effort for beta 2. (It made sense for Beta 1 to test the layouts but it does not for Beta 2 when we want your focus on the rules alone.)

The great news is that we can essentially top and tail the beta 2 files for RMU Arms & Character Law, RMU Spell Law, and RMU Creature Law and then export them as pdfs.

We will release all three (RMU Arms & Character Law, RMU Spell Law, and RMU Creature Law) this month.

Until next time

Marking must be completed. Then expect an unscheduled Briefing to announce the release of Beta 2.

Best wishes,
Nicholas

Director, Guild Companion Publications Ltd.


If you would like to receive the Director's Briefing straight to your inbox each month, you can sign up to our mailing list HERE.