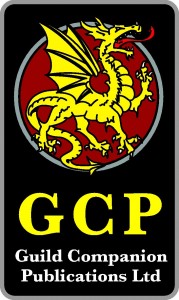 If you would like to receive the Director's Briefing straight to your inbox each month, you can sign up to our mailing list HERE.


Welcome

To the sixty-second Briefing and the seventh scheduled Briefing of 2016. The summer beckons here with sporadic visits to the office, occasional short conferences, writing up some research, gently preparing next year's material, and actual holiday. Some of that holiday will be actual vacation when my leave and my wife's are in synch, some will be spent writing and editing at home! That's the plan and I intend to be militant about sticking to it.

RMU

Graham Bottley, who has taken over the reins of Spell Law, has completed most of his significant changes to Spell Law and the team is reflecting on those proposals. Graham is already bending his will to tackling Treasure Law and simplifying some of its systems. Jonathan is continuing to press on with the combat table updates, and will then join with Joeri in bringing Creature Law to where it needs to be – two volumes, the first of ready-to-use monsters, the second of more ready-to-use monsters and the design/customisation system.

Adventure Modules

Andrew and Heleen Durston are quietly working away on the Trail of the Corrupt. First draft is expected in August.

Brad White will be going under contract for a trilogy of adventure modules. These will be statted for RMU and HARP.

Shadow World

Terry is in multiple places at once – writing new words in southwest Emer (for Emer IV), writing new material for northeast Jaiman, while at the same time making revisions to both Emer I and Emer II.

HARP

Firstly, on the HARP sourcebook wishlist, discussions continue regarding HARP Strongholds and I already have some sense from the author of what the proposal is likely to include.

Secondly, I have had a chance to review Joel Lovell's HARP SF adventure module, The Poseidon Gambit. The manuscript is already in a very good place here – Joel has some plot and setting points to fine-tune. Joel has also produced a number of great renderings to illustrate the work. If you look at the covers of HARP SF and HARP SF Xtreme, you will understand how well Joel has assimilated the Tintamar setting.

Thirdly, most of the art for HARP Folkways has now been allocated and is underway. I am hopeful that all of the art will be in place at some point in September, whereupon HARP Folkways will be sent to layout.

Fourthly, I have written some words about Gargoyles, Sharks and Wyverns. No, this has nothing to do with HARP Bestiary. Once upon a time, there was a true treasure of a HARP sourcebook known as Loot: a Field Guide written by Jon Cassie. For contractual reasons, it disappeared into IP limbo, but Jon and I came to an arrangement some time ago to allow it to return. It requires a mechanics update to ensure that its material is consistent with HARP Fantasy and HARP College of Magics, and my plan is to complete this as soon as possible. We already have HARP Loot's new art in hand, so as soon as my update pass is complete, it will transfer to Terry for layout, and I will return to stat block work for HARP Bestiary.

Until next time

I return to working on HARP Loot. The next scheduled Briefing will be in August

Best wishes,
Nicholas

Director, Guild Companion Publications Ltd.


If you would like to receive the Director's Briefing straight to your inbox each month, you can sign up to our mailing list HERE.