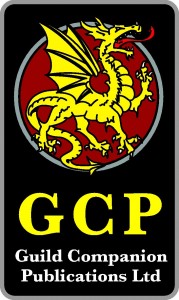 Welcome to the fiftieth Briefing and the seventh scheduled Briefing for 2015

RMU beta 2

As I hope you are all aware, Beta 2 is now officially in public playtest with all four books now available – yes, Treasure Law is now available in Beta 2. Following points raised by playtesters, we will be issuing some addenda material to fill in areas that were missed or not fully clarified in the Beta 2 documents. There have also been some spirited discussions on several hot topics of concern. Without prejudging any of those issues, I would like to make it clear that I have the final say on sanctioning Beta 2's progress to final release – if I believe that insufficient changes have been made to address hot topics, then I will insist on further changes being made.

Thank you to everyone who has participated in the playtest discussions so far. Keep reading and keep playtesting – we want to hear your views and your experiences and everything will be taken into consideration.

ERA for Rolemaster and AutoHARP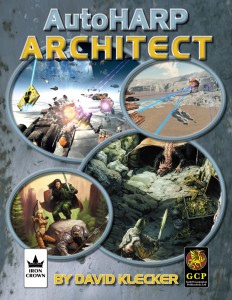 ERA has received a new version release with the key improvements being the addition of Large and Super Large critical tables for both RM Classic and RMSS/FRP datasets, and the inclusion of support for cultural and hobby ranks in RMSS/FRP datasets. Existing purchasers of ERA should redownload the software at their convenience to take advantage of these and other improvements.

We have released AutoHARP Architect by David Klecker. This new application enables AutoHARP users to readily customise their AutoHARP datasets to match their particular settings. This first version allows customisation of AutoHARP Fantasy, AutoHARP Martial Law, AutoHARP College of Magics, and AutoHARP SF. AutoHARP Architect is currently available at a discount half-price of 10 USD.

Shadow World

There was a request for us to release Tales from the Green Gryphon Inn as a printed hardcover. Previously OneBookShelf had significant pagecount requirements for hardcovers, but these have disappeared. So Terry created a suitable hardcover, I uploaded it, and we ordered proof copies from both the US and UK plants. They duly arrived and were perfectly fine. So Tales from the Green Gryphon Inn is now available as pdf, softcover and hardcover.

Terry and I remain wary of going too low in pagecount with hardcovers – there needs to be enough spine width for the product title at least, and there is still a limit at which softcovers become stapled rather than perfect bound. We suspect that hardcovers at that size will misbehave in unhappy fashions.

At 250+ pages, Terry's next Shadow World sourcebook will not have to worry about minimum page counts. We are expecting to release Eidolon later this month.

Until next time

My priorities for this month are to get the new races in HARP Folkways squared away, and then return to HARP Bestiary, whilst keeping a very close eye on RMU. Next Briefing will be in August.

Best wishes,
Nicholas

Director, Guild Companion Publications Ltd.


If you would like to receive the Director's Briefing straight to your inbox each month, you can sign up to our mailing list HERE.