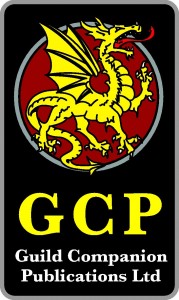 Welcome to 2016

Happy New Year to everyone.

Welcome to the fifty-sixth Briefing and the first scheduled Briefing of 2016. This holiday season, my reading began with the Midkemia collaborations Murder in LaMut and Jimmy the Hand, which I had saved from my grand journey through the Riftwar fantasy epics. I had finished Magician's End many months ago but did not want it to be the end of my sojourns in Midkemia. I followed this with Jack McDevitt's Coming Home, the most recent volume in his Alex Benedict series. One of the strands in its future history was a dark age where much of humanity's cultural treasury had been lost triggered by the deliberate collapse of the Internet – the future historians knew from fragmentary references some of what had been lost. It gives pause for thought as to how much of our global culture and history could be at risk. For those interested, my other reading has been the Clarke-Baxter Time Odyssey trilogy and the Clarke-Pohl The Light of Other Days collaboration, and I am currently embarked on Michael Scott Rohan's Winter of the World series.

Obviously the must-see cinema event was Episode VII. The Force Awakens was a great movie, back to the calibre of the original trilogy. Reflecting on the storyline, some of it did not tally with my memories of the backcover blurbs of some of the spinoff novels. Some checking revealed that the entire Star Wars expanded universe had been decanonicalised. I can understand that the multiple post-Jedi novels would overly constrain the maneuvering room for the films, but I am quietly glad that I didn't get into the spinoffs.

A retrospective on 2015

As with 2012, 2013, 2014 and 2015, let us begin with a look back on what was achieved in 2015. We might call 2015 a year of stubborn progress where real-world issues sought to delay us, whether unwanted crises in my workplace, Terry's big house move, and so forth.

But stubborn progress was made.

Terry successfully completed two Shadow World products, the adventure module Tales from the Green Gryphon Inn and the enhanced Eidolon sourcebook. Both are available in pdf and print, although we are still waiting on the Eidolon softcover being approved.

In software support, we released the RMSS/FRP datasets and Shadow World datasets for RMClassic and RMSS/FRP for use with ERA. We also released AutoHARP Architect to allow AutoHARP users to customise their datasets, and just before year's end, David Klecker supplied version 2.0 updates for all the AutoHARP files.

In HARP, Jon Cassie's HARP Folkways completed its editing passes reaching a final manuscript version. Terry has nearly completed its art list. Stubborn progress has been made on HARP Bestiary in terms of Undead, Elementals and Dragons.

In HARP SF, Joel Lovell's Tintamar-based adventure module, The Poseidon Gambit, is heading towards a complete first draft.

2015 saw the release of the second beta for RMU, including the combined Arms & Character Law, Spell Law, Treasure Law, and Creature Law, and a thorough round of playtesting and discussion ensued. We identified a set of dealbreaker and substantive issues as a result and solutions have been or are being implemented for all of them, which will bring Arms & Character Law to a final draft, and lead in due course to the others stabilising into final draft.

In December, ICE/GCP attended Dragonmeet for the second time as traders with Chris Seal running a RMU demo game and supporting myself and my wife on the stand. Drawing upon our lessons from 2014, we had a very successful second convention, even generating a modest profit.

GCP continued to be a frequent entrant on the top 15 publisher listing on RPGNow. We continued in the top 2-3% of publishers over the year across all OneBookShelf sites, routinely in the top 20 for printed products and in the top 3 for software products across OneBookShelf.

2016

If 2015 was the year of stubborn progress, then 2016 will be the year of unrelenting perseverance and successful outcomes emerging.

For RMU, it will see solutions to dealbreakers and other issues demonstrated and checked, followed by manuscripts heading towards final form.

For HARP, the artwork will be commisioned for HARP Folkways and it will reach publication in due course. I hope to complete the revision of the remaining subsections of the Elementals chapter for HARP Bestiary in the next couple of weeks, and will then take a short aside to bring TGA#4 to a conclusion, before returning to Bestiary. I will be commissioning new HARP products as well that don't depend on Bestiary. For HARP SF, The Poseidon Gambit should complete and reach publication; again I intend to commission additional HARP SF products. Expect to see calls for proposals on the ICE forums.

In Shadow World, I expect to see new sourcebooks and enhanced editions from Terry. Exactly which modules is hard to say, but Wuliris and Emer IV are the obvious contenders. I hope that Lethys, Priest-King of Shade and Norek will make progress on their journeys to (re)publication, and that they will be joined by Journey to the Magic Isle, Cyclops Vale and scanned pdfs of The Orgillion Horror and Alchemy Companion.

Until next time

Back to persistence and perseverance, and some essential company-related admin. The next scheduled Briefing will be in February 2016.

Best wishes,
Nicholas

Director, Guild Companion Publications Ltd.


If you would like to receive the Director's Briefing straight to your inbox each month, you can sign up to our mailing list HERE.