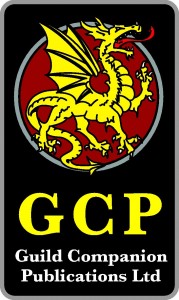 Welcome to 2015

Happy New Year to everyone

Welcome to the forty-third Briefing and the first scheduled Briefing for 2015. My reading this holiday season was the Void space opera (The Dreaming Void, The Temporal Void, and The Evolutionary Void) by Peter F Hamilton, which has been patiently waiting on my physical bookshelves for my attention. This is a sequel trilogy to his Pandora's Star and Judas Unchained duology, mixing technothriller, sf, an pseudofantasy medieval extra setting (you will understand this on reading) and galactic threat. I enjoyed this. My Kindle has also had its library boosted by a whole slew of fantasy trilogies by Raymond E Feist so there will be plenty of restful reading for the commutes to come (that is when I am not writing or editing) and I've already started rereading the classic Magician. My wife and I did go to the cinema and "The Battle of the Five Armies" was indeed a glorious spectacular retelling of the final portion of The Hobbit. I am feeling reinvigorated.

A retrospective on 2014

As with 2012, 2013, and 2014, let us begin with a look back on what was achieved in 2014. Reality and our plan for 2014 diverged rapidly.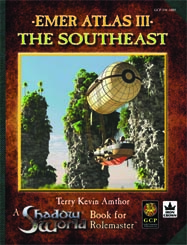 Emer 3 came early and opened up southeastern Emer to exploration. Other Shadow World projects made progress over the year, notably the enhancement of Eidolon and the new Tales from the Green Gryphon Inn adventure module and Wuliris sourcebook, and some third-party modules received initial editing.

In HARP, the HARP Bestiary made slow but solid progress. I have personally playtested some of the new monsters appearing from the chapter drafts and they are very good. Updates from HARP Bestiary have been finding their way into TGA#4 which has rather too diverse a set of monsters requiring adjustments for its own good. Cyradon continued to acquire complete manuscripts of adventures but also remained in a waiting limbo on Bestiary progress. HARP Folkways, which has no dependencies at all on HARP Bestiary, reached full first draft, has already received a full edit and Terry's imprimatur for its Shadow World section. It is back with Jon Cassie for his amendments.

2014 was a great year for Rolemaster support software, seeing the release of the Rolemaster Combat Minion for both RM Classic and RMSS/FRP, and later in the year ERA for Rolemaster Classic.

2014 was not a good year for RMU. We were not able to deliver the second beta in 2014 and this was a major disappointment for us.

As 2014 drew to a close, ICE and GCP attended the Dragonmeet convention for the first time as traders. This turned out to be the largest Dragonmeet ever and we have compiled our lessons learned so that our next Dragonmeet will be even more successful.

GCP remained a frequent entrant on the top 15 publisher listing on RPGNow. We were in the top 2-3% of publishers over the year across all OneBookShelf sites, routinely in the top 20 for printed products and in the top 5 for software products across OneBookShelf.

2015

Let us begin with some really good news. I have the edited RMU Arms Law and Character Law complete rules sans final examples in my inbox. The examples are still being written but that is a finite set of work to be done as is putting the tables in the text (so that Terry can trivially see where to import them from the master spreadsheets). Finally the path is clear for second beta. As I said, really good news.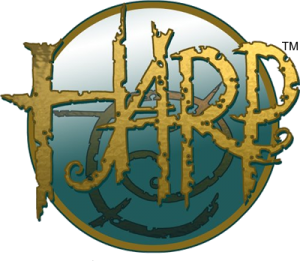 In HARP, we will see HARP Folkways this year. We will also have a major push on HARP Bestiary as it is currently the logjam for HARP, Cyradon and TGA#4. Even as we press on with Bestiary, I will be commissioning additional adventure modules for Cyradon so that when the Bestiary manuscript and the Bestiary chapter in the revitalised Cyradon chapter are complete, we can back fill those and other modules with compatible monster stats. I will also be formally commissioning a HARP SF adventure module set in the Tintamar universe.

In Spacemaster, we will have a major drive to complete the text extraction of the Imperium setting from old second-edition Spacemaster products ahead of a future HARP SF setting sourcebook and unified Spacemaster.

In Shadow World, art is flowing inward to complete Tales from the Green Gryphon Inn and Terry is within a couple of weeks of handing me the complete refreshed Eidolon manuscript. (If the timing is right, Terry will be handing me the Eidolon manuscript to edit in return for me giving him the second beta of RMU Arms and Character Law for layout) We should see the brand-new Wuliris sourcebook in 2015 and other refreshed sourcebooks are likely (exactly which ones depends on how Terry is inspired.) The author of Norek has been found and I hope to see it make a very welcome escape from IP limbo this year. Lethys will continue to be edited and a second editing pass will be triggered on Priest-King of Shade once its author is able to send us more detailed drawings of some of the adventure sites.

We fully expect to be at Dragonmeet in 2015 and we will be booking our stand as soon as the organisers are ready. We are hoping to be able to scout out UK Games Expo this year, in order to evaluate it as a future convention that we may attend as traders. If we can send an ICE rep such as John or Thom to either Origins or GenCon this year, this will help pave the way for an ICE/GCP stand in the future.

Until next time

The next scheduled Briefing will be in February 2015.

Best wishes,
Nicholas

Director, Guild Companion Publications Ltd.


If you would like to receive the Director's Briefing straight to your inbox each month, you can sign up to our mailing list HERE.