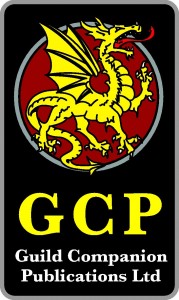 Welcome to the thirty-second Briefing and the second scheduled Briefing for 2014.

Encroachment begins

As I expected, my real-world job has commenced its encroachment upon my evenings and weekends, with a sneak attack known as exam and assignment marking (including second marking for colleagues which was an unexpected bureaucratic ambush). I am now in a standard melee, battling it out to build lecture material and new assignments faster than I have to deliver them.

On the long-term plan of gaming software through student projects, my combined business/IT degree passed its second hurdle and subject to validation (third hurdle) should commence in September 2015.

My GCP time will now shift into a time-sliced regime of contractual necessities, project phase organisation, and draft product review.

Shadow World

As I hope you are all aware, Emer 3 is now available as a pdf at an introductory discount of 16 USD (full price of 18 USD from 22 Feb). Terry is collating the minor errata and we will update the pdf in the next couple of weeks – if you buy before the update, just go into your OneBookShelf account and redownload the file. The print versions will incorporate the errata corrections and will be available either at the tail end of this month or in March.

Terry is himself time-slicing on Eidolon and Emer 2 for their enhanced editions, so I am expecting that I will be reviewing at least one of them in March. I have some contractual necessities still to sort out regarding the third-party sourcebooks.

Rolemaster

The RM Classic dataset for Rolemaster Combat Minion is now available for purchase from OneBookShelf. The Rolemaster Combat Minion engine is a free web app that coupled with the dataset, will streamline your Rolemaster combat encounters. Attack results can be calculated with full table lookup – no more crossindexing on attack tables and flipping to a critical table – and all wounds applied, tracked and saved to your own database of PCs, NPCs and monsters. This is a revolution in the Rolemaster gaming experience.

You can try an evaluation version free of charge – so give it a go and see if the RCM is a game changer for you.

The RMSS/FRP dataset will be released in the next week or so, assuming no snags with the go-live of the RM Classic dataset arise.

HARP and HARP SF (and Spacemaster)

On the ICE forums, there have been a number of interesting discussions regarding the old Spacemaster Imperium setting and future avenues of expansion for HARP SF and its Tintamar universe.

The Imperium setting remains a popular universe for Spacemaster fans, not only in discussion threads, but also one that continues to generate sales through the collection of rule books, supplements and adventures that we sell as scanned pdfs on OneBookShelf. Terry Amthor, one of the cocreators of the Imperium setting, has expressed interest in being involved again with it. Resurrecting the Imperium as a Spacemaster setting has two issues – the first that a unified Spacemaster rules system does not yet exist, the second that the existing setting is buried in those pdfs. The first issue should eventually be resolved and HARP SF could also be used as the rules engine; the second issue is a need for some serious OCRing and text extraction of the existing pdfs. I have two questions for you as fans – 1) would you be interested in a HARP SF Imperium setting sourcebook and possible followups? (Post your thoughts on the ICE forums) and 2) irrespective of the answer, do we have any fans with time and software on their hands to do the OCR / text extraction over the next few months so that we can more easily restore the Imperium (as a HARP SF setting perhaps and a definite future unified Spacemaster setting)? Post your thoughts on the ICE forums.

In another forum topic, the suggestion has been made about "thematic" sourcebooks for HARP SF and the Tintamar universe. Instead of, or perhaps in addition to, sourcebooks on a sector of space such as the Federation Sector or the Nexus Sector, we should have sourcebooks that focus on a style of play so military, exploration, trader, covert ops, etc., and support this with material for the Tintamar universe, which could potentially be used in other settings. This is an intriguing possibility – what do you think? Post your thoughts on the ICE forums.

Cyradon

I have reviewed the final draft of "Escort Duty" and it was (as I expected) really great. It is now in "safe" mode, awaiting finalised monster stat blocks. The final draft of "M for Murder" still requires my attention.

Until next time

My time-sliced life continues – my hope is that I will have sufficient time slices to get some manuscripts reviewed, some contractuals completed, and TGA#4 checked over before handover to layout phase. The next scheduled Briefing will be in March.

Best wishes,
Nicholas

Director, Guild Companion Publications Ltd.


If you would like to receive the Director's Briefing straight to your inbox each month, you can sign up to our mailing list HERE.