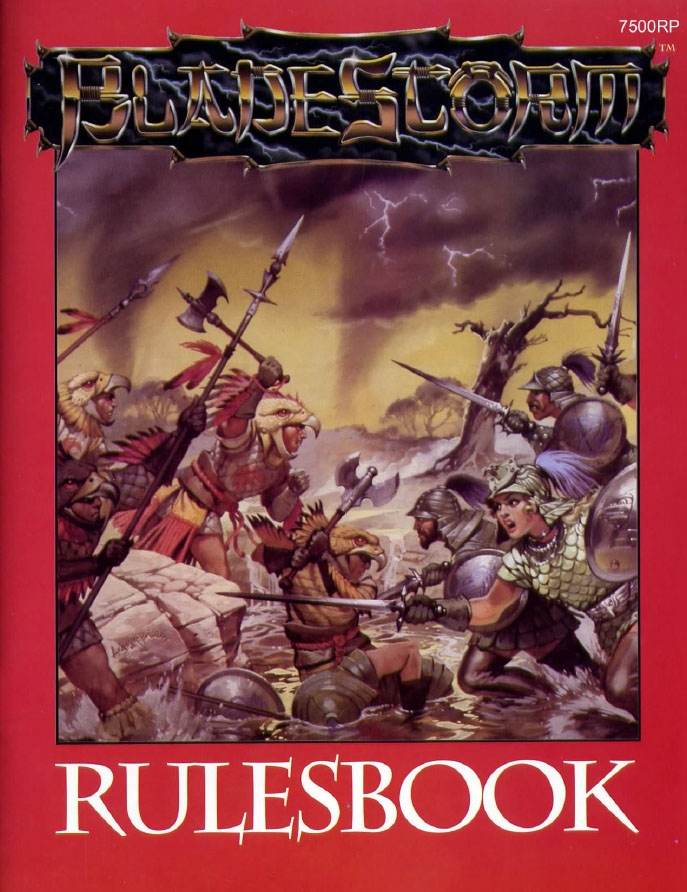 Our friends over at Metal Express have been hard at work this past year, working away on refreshing old products, creating new artwork, even getting a brand new logo. Now all the hard work has finally paid off… Bladestorm is back!

Bladestorm is a classic fantasy "skirmish-style" miniatures game. Simple and fast-paced, it's a raw, hard-edged game with an emphasis on action and color. Use the Bladestorm rules to fight miniatures battles set in virtually any fantasy world you desire.

Fun and easy to play, Bladestorm captures a dangerous, chaotic, unexplored quality to tabletop miniature battles and offers a lot of bang for your buck.

Bladestorm is a stand alone product and doesn't require any knowledge of any other gaming system or products.


Bladestorm 'Box Set'

The cornerstone of Metal Express' new releases is the Bladestorm 'Box Set'. The box set offers everything you need to set up and play a game of Bladestorm.

Available as a pdf download for just $20, the 'box set' contains all the book material from the original box set with reworked rules, layout and artwork. This includes:

A rulebook containing simple, concise introductory guidelines, as well as a host of standard and optional rules which are perfect for full-blown battles.
The Bladelands Sourcebook containing everything you need to know about the Warring Holds, the setting for the scenarios. You also get 26 scenarios, so you can jump right into battle.
A color Guidebook containing 18 color plates, a miniatures painting guide, photos of scenario dioramas and full color banners.
A scenario Book containing blank forms, ready-to-play scenarios, and cut-out terrain forms and markers.
Eight pages of color maps ideal for constructing new scenarios and campaigns.
A terrain and painting building manual.
In addition to the bladestorm 'box set', Metal express have released the Bladestorm bestiary, Bladestorm calculator, Bladestorm combatant and unit templates and the Bladestorm quick-start rules.

If you haven't ever played Bladestorm, we highly recommend you download the free quick-start rules and test it out with some friends.

Download the FREE Bladestorm quick-start rules >>